here are some of my little friends that helped me out with the artwork i drew for my schwarzwalder skirt and top. you may even be wearing a few of them!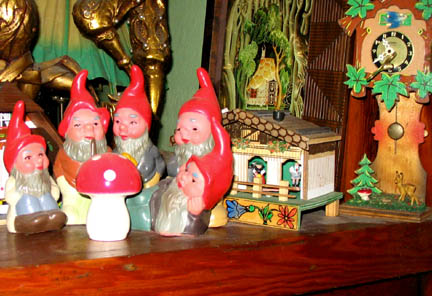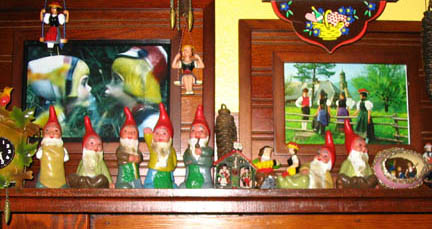 not to mention the weather houses and cuckoo clocks and other inspiring german goodies…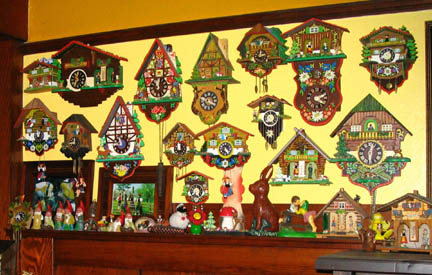 (my cuckoo clock sweater clips should be available again next month)
these guys live out back, i was pretty lucky to catch them all together. i was wondering where all the mushrooms went!