hi there!
well, my new years resolution to blog more regulary seems to have fizzled out before it even began. but i have so much stuff to blog about, really i do!
first things first–this has been happening over here: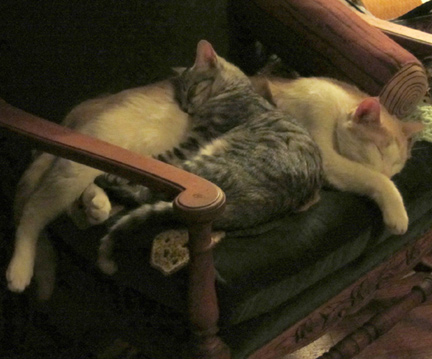 i tell ya, the last 1/2 of the year was a hard one. i lost 2 of the greatest cats (old age related illness) and my sweet bunny pal (old age, natural causes) all in about 4 months time.
in october i adopted sonny (the big guy, and the paw model from the last post) and then a couple of weeks later lucy (the little grey one) showed up meowing on my front porch. she was teeny tiny! only a few months old. i heard her and opened the door and she practically ran right in. since the moment they met they have been the best of friends, so it is pretty much sunshine, lollipops and rainbows around here these days.
and while we are on the subject of lesley gore and cats, please enjoy this video.
 i found this incredibly cute unfinished needlepoint at the thrift store a few weeks ago, so perfect! it looks just like little lucy!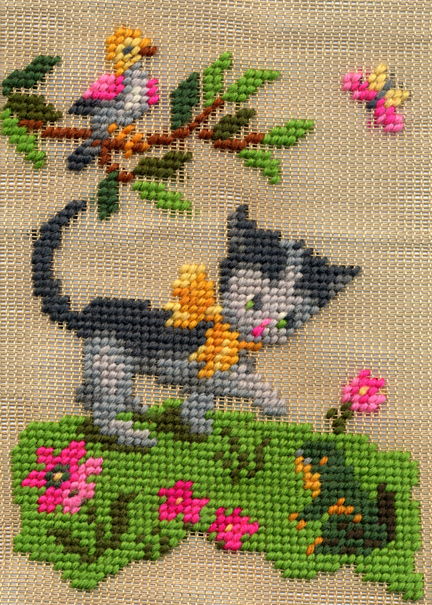 oh, and here are a couple more cute little embroideries i found recently…
what?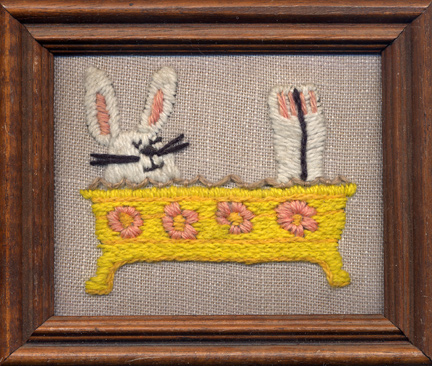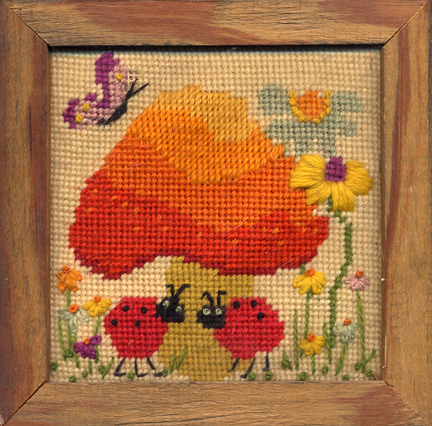 now i think i will take a tip from that bunny and go take a soak!