is it just me or did may really zip by?
i've been doing some serious (late) spring cleaning around here. it was getting really hard to keep track of fabric. when i first started madewithlovebyhannah i only had a handful of designs, 7 years later i have 72 designs in multiple colorways…that's about 138+ different items. that's alot of different fabric!
i bought this cubbyhole shelf from ikea to help me get organized and i have to tell you i think it has changed my life!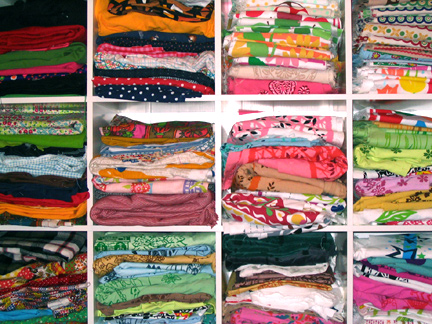 wow, i can find stuff now! i'm wishing i'd done this years ago.
i also found a bunch of leftover screen prints so there may be more swatch bundles on the horizon. when i've done the swatch bundles before, i cut out the parts that are badly printed or blurry…would you prefer it if i left the pieces intact, mistakes and all, for you to cut as you like, or do you like me to edit them? please let me know what you think!
speaking of fabric, i just picked up a bunch of this awesome lion print fabric at the thrift store!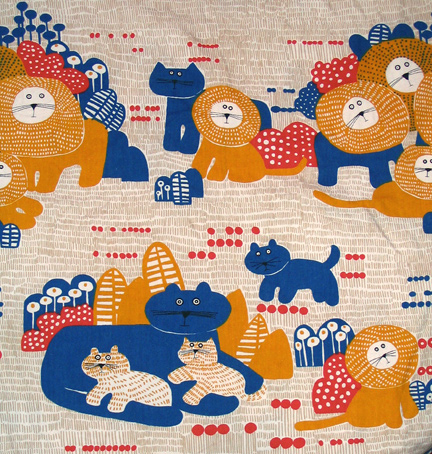 i'm going to use it for some summertime skirts. i'm really digging the color combo!
i also unearthed a bunch of mostly vintage fabric pieces left over from various 'limited edition' skirts through the years.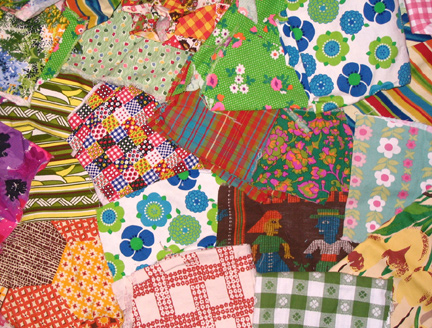 if any of you lovely readers would like them for patchwork or what-have-you (there are alot of decent sized pieces for purses and pouches) leave a comment and i'll randomly pick a recipient a week from now and send you a large flat rate mailing box (that's 12″x12″x5.5″) stuffed to the gills with fun fabric pieces! (US addresses only, please. international shipping for the box is almost $60! yikes!)