i just added this new skirt to my website, just in time to wear while you're snacking on your valentine's chocolates. i'm calling it the swiss chocolate skirt.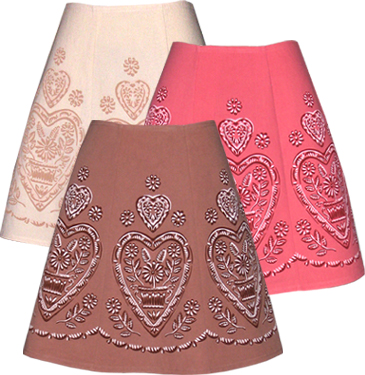 i printed it on cotton duck, i call the colors vanilla bean, cocoa powder and strawberry. yum!
remember when i showed you this cute swiss chocolate mold i found at the thrift store last spring? i guess the inspiration is obvious!